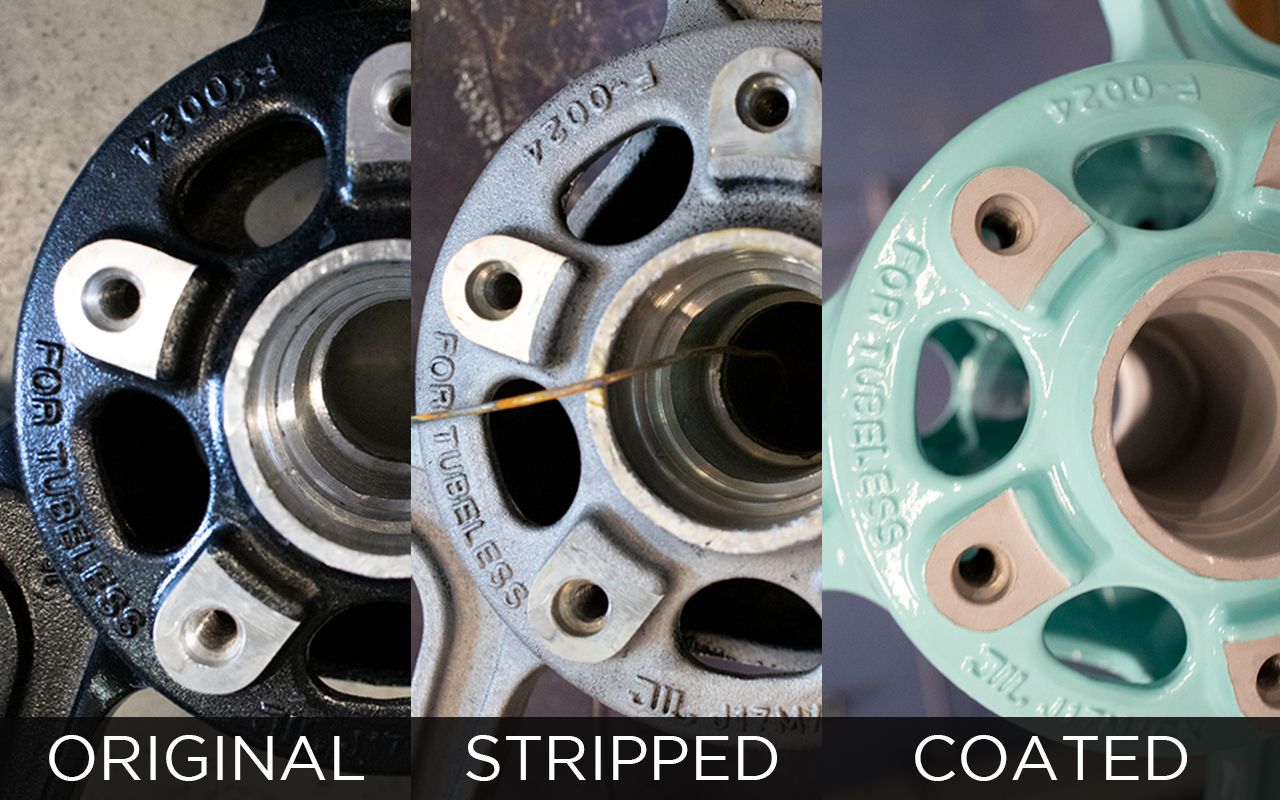 Project: Tire Rims
These rims went from bland to blam! Black rims are a classic look, but what if you want to change things up a bit? We offer custom colors to match whatever look you may want! The sea foam green is sure to impress.
Project: Jeep Bumper
Wow! You want a nice looking bumper? Check out the left images showing a brand new bumper that comes alive with our powder coating. This bumper was manufactured for a Jeep lover and they wanted nothing but the best matte black powder coating possible. You can see the transformation of the bumper and an outstanding powder coating job!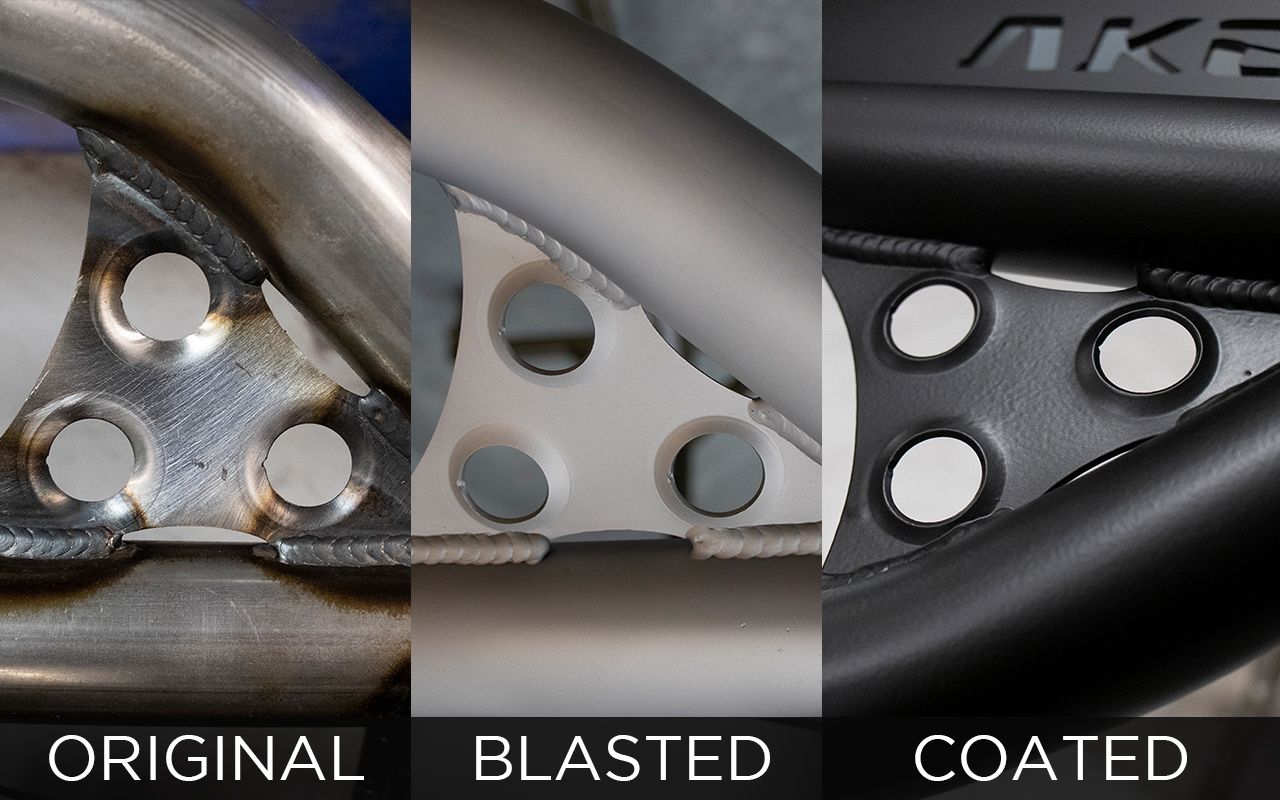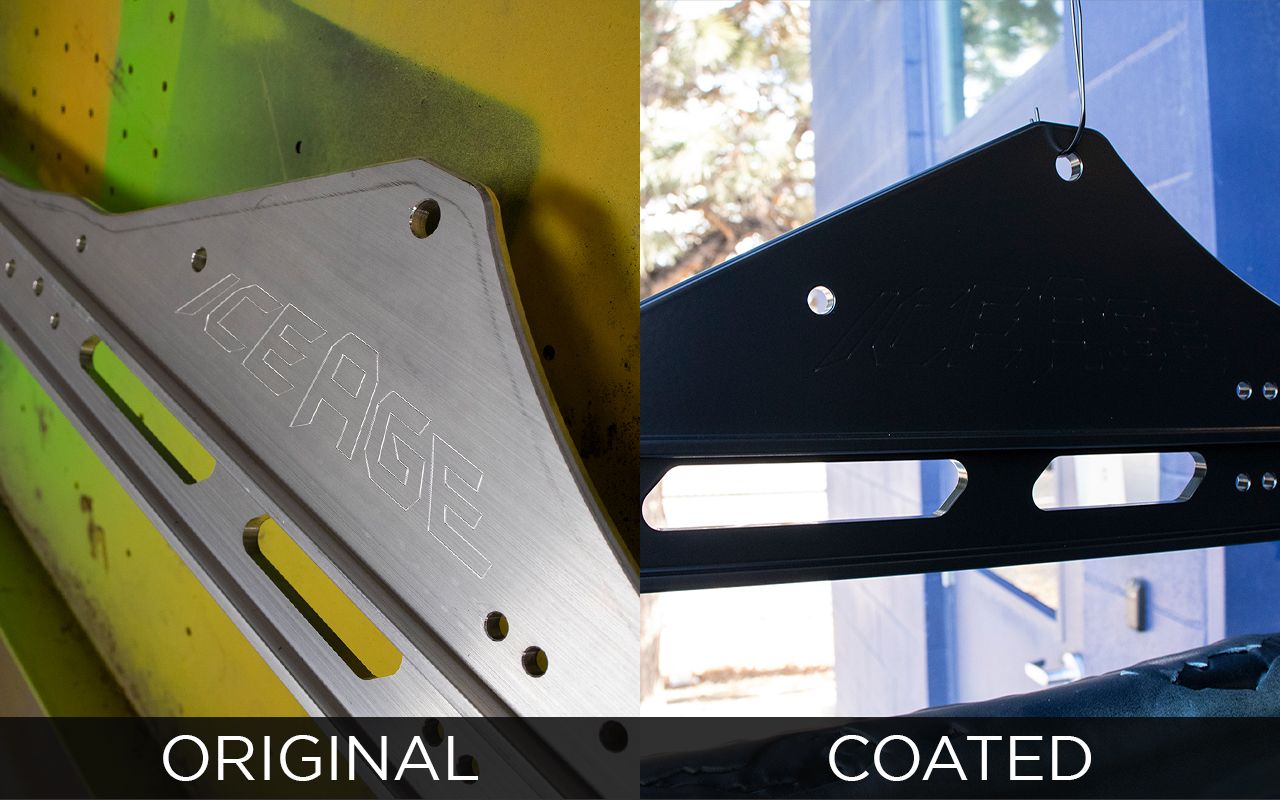 Project: Snowmobile Blades
Brand new snowmobile blades made out of aluminum ready for the slopes. Coated in black powder coating to compliment the snowmobile, these really look nice. Take a look at the multiple views to see how we powder coat.
Project: Motorcycle Frame
This motorcycle frame came in with quite a bit of chipped paint, grease, and a little bit of rust but our team truly made it shine! Detailed prep-work is what made the difference on this project and what will help make it last for years to come. Coated in our standard red with a sturdy primer this motorcycle frame can withstand all the elements while maintaining its vibrancy! Click below to see more red projects!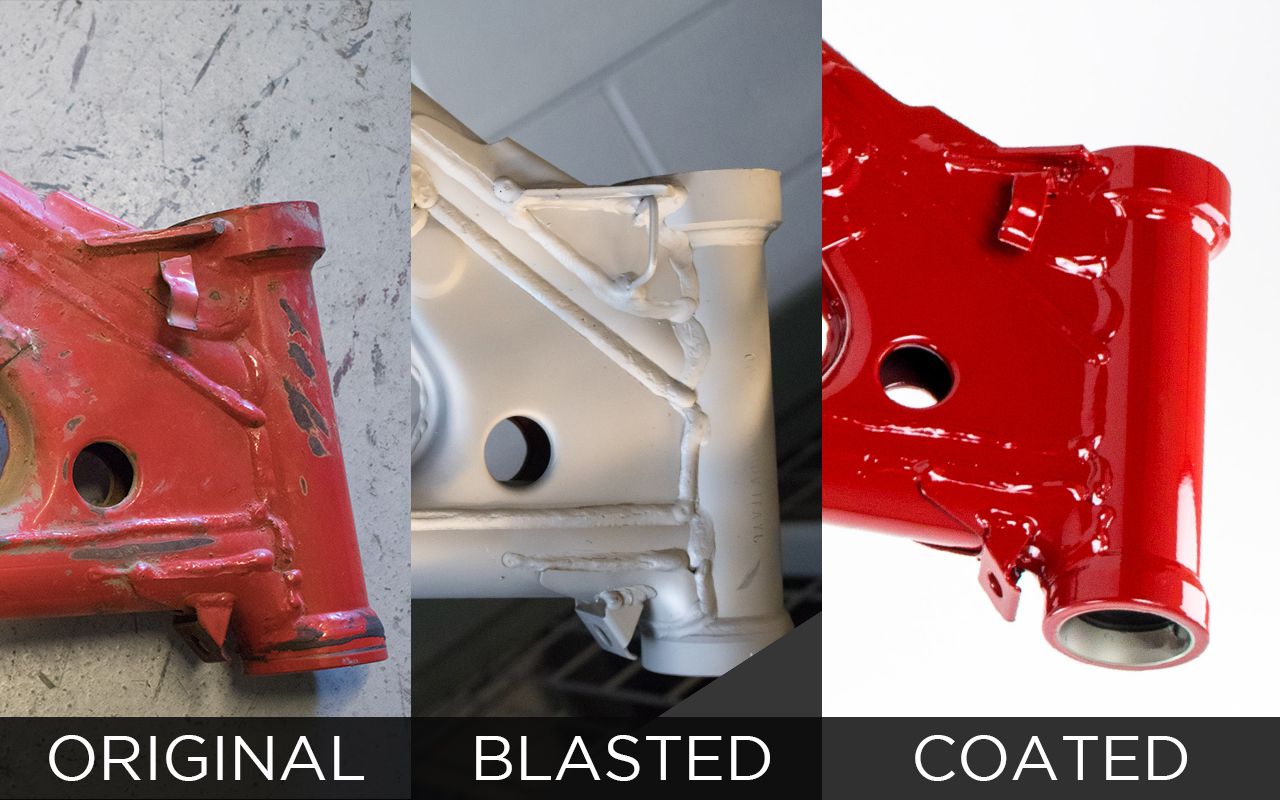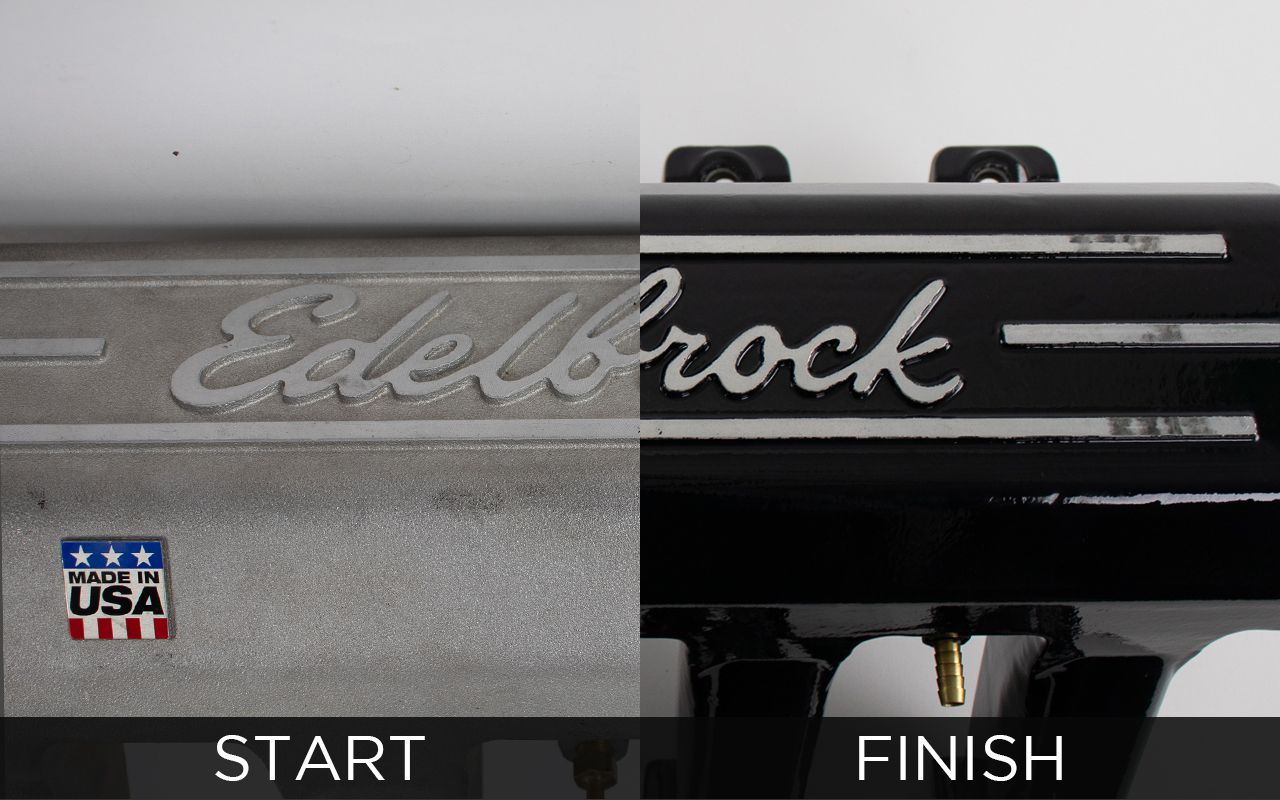 Project: Engine
This aluminum engine was a blast of a project! The customer wanted the letters and lines to really stand out. We decided that masking the raised surface on the top of the engine and going with a high gloss black finish would really make it stand out.
Project: Motorcycle Luggage Rack
This luggage rack for an Indian motorcycle was right out of the box when we got it. The customer was wanting something that would match their bike. We did some light blasting to provide an ideal surface for coating. We coated the rack with a 40% gloss black and a clear coat to really make it pop.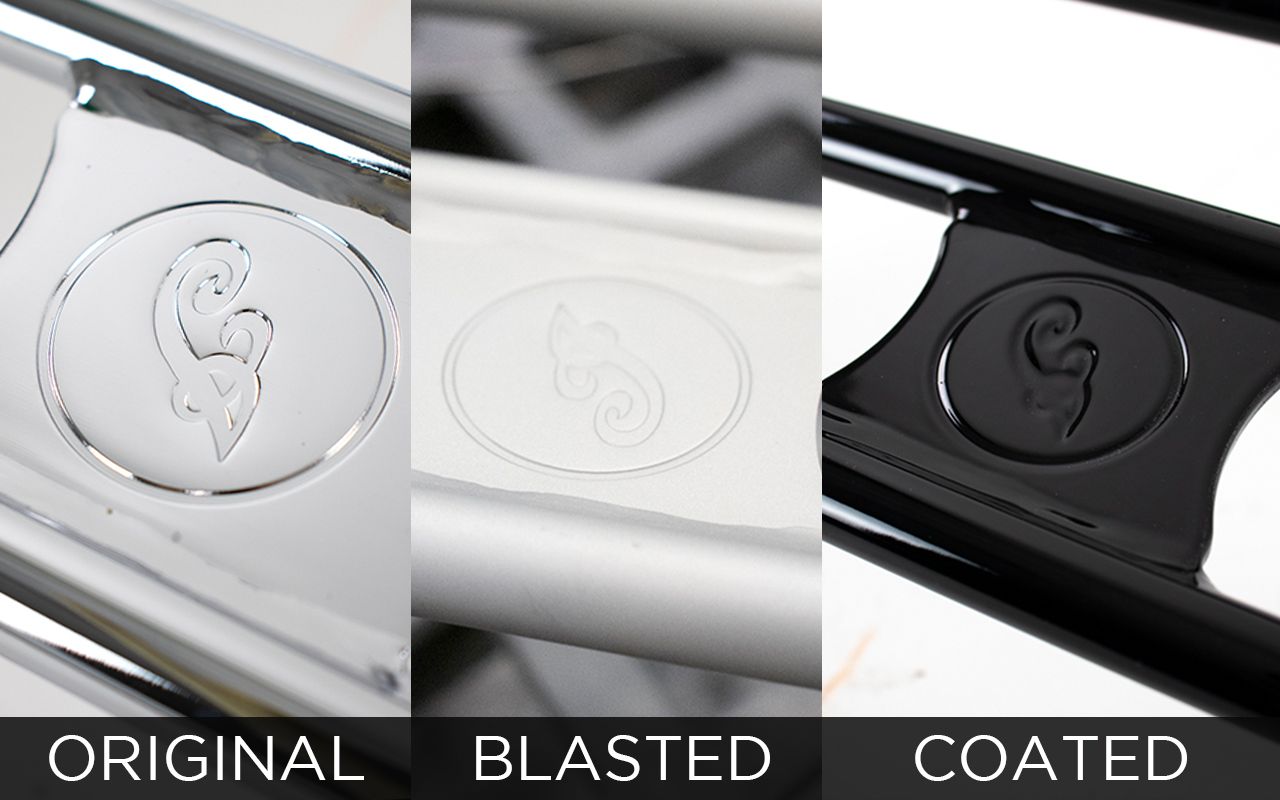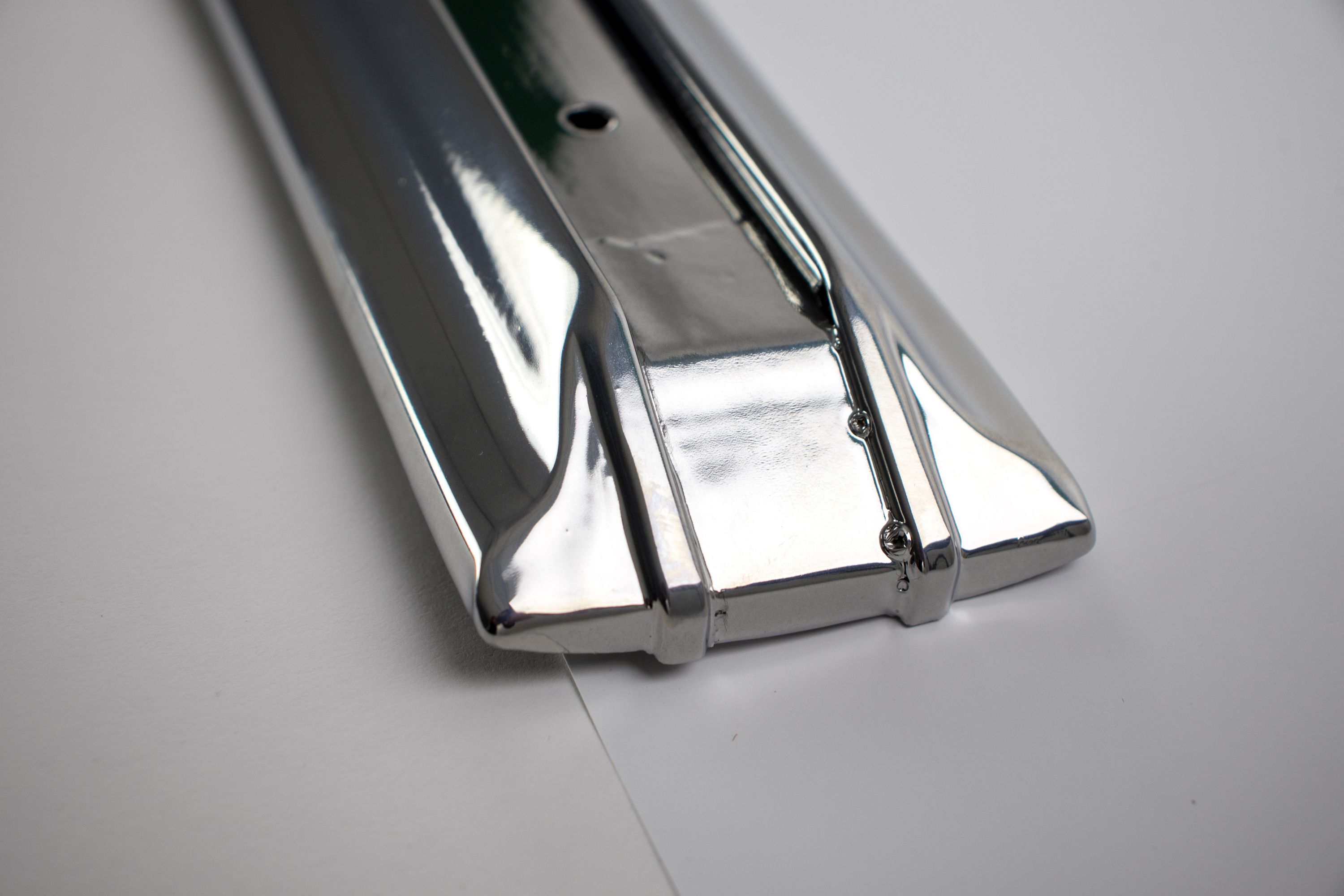 Project: Chrome Trim
This trim for an F-150 came in looking beat up and needing some attention. There wasn't a previous coat on them, but over the years different residues and oils had built up. We steam cleaned them with our iron phosphate solution, baked them in our oven for two hours, and tossed them into the blast cabinet to complete the cleaning process. After the preparation was finished they were ready to be coated with a custom chrome powder. The trim looks brand new and is ready to withstand the elements for years to come!
Like what you see?
Call us today for a quote on your next project.