Project: Bar stools
These bar stools started our looking plain and ordinary. With a quick dip in our chemical tank to remove the previous coating and a stop in the blast cabinet, these stools were ready to coat. Top them off with a coat of silver vein and they look like a million dollars!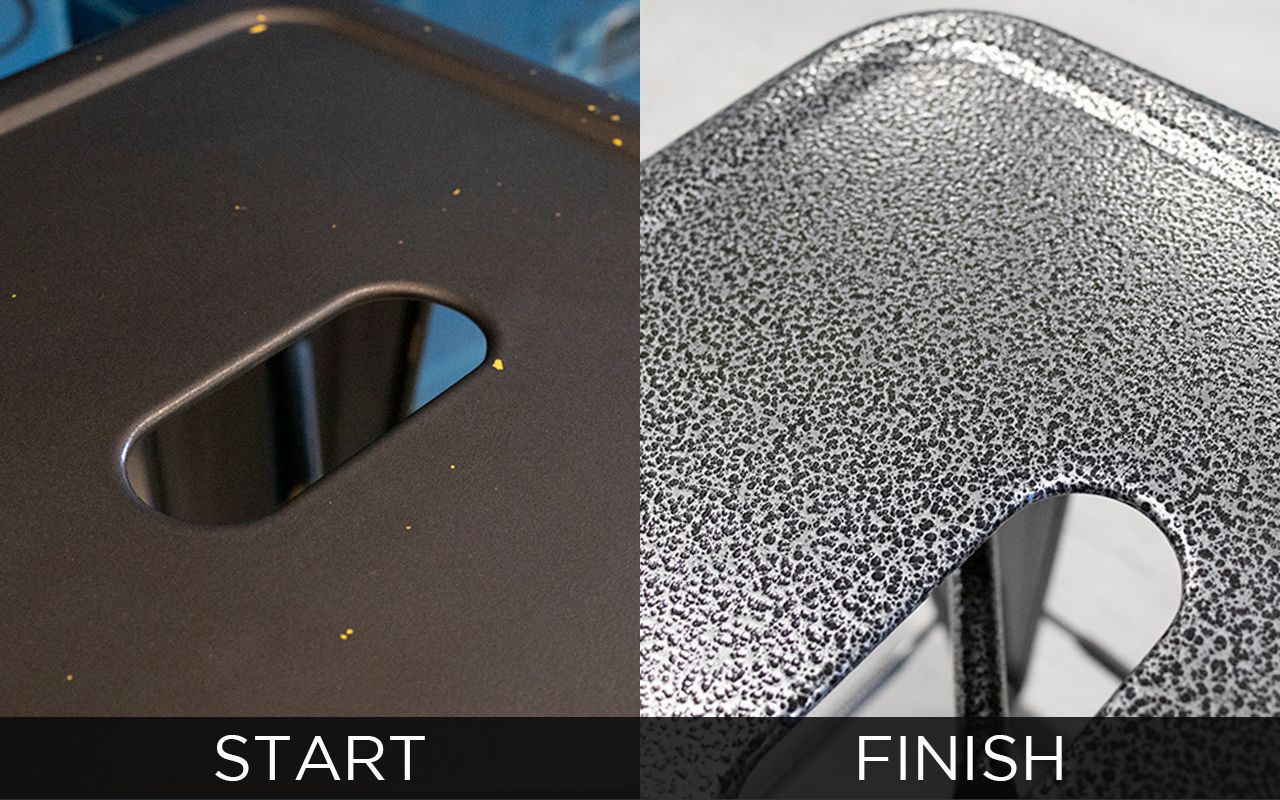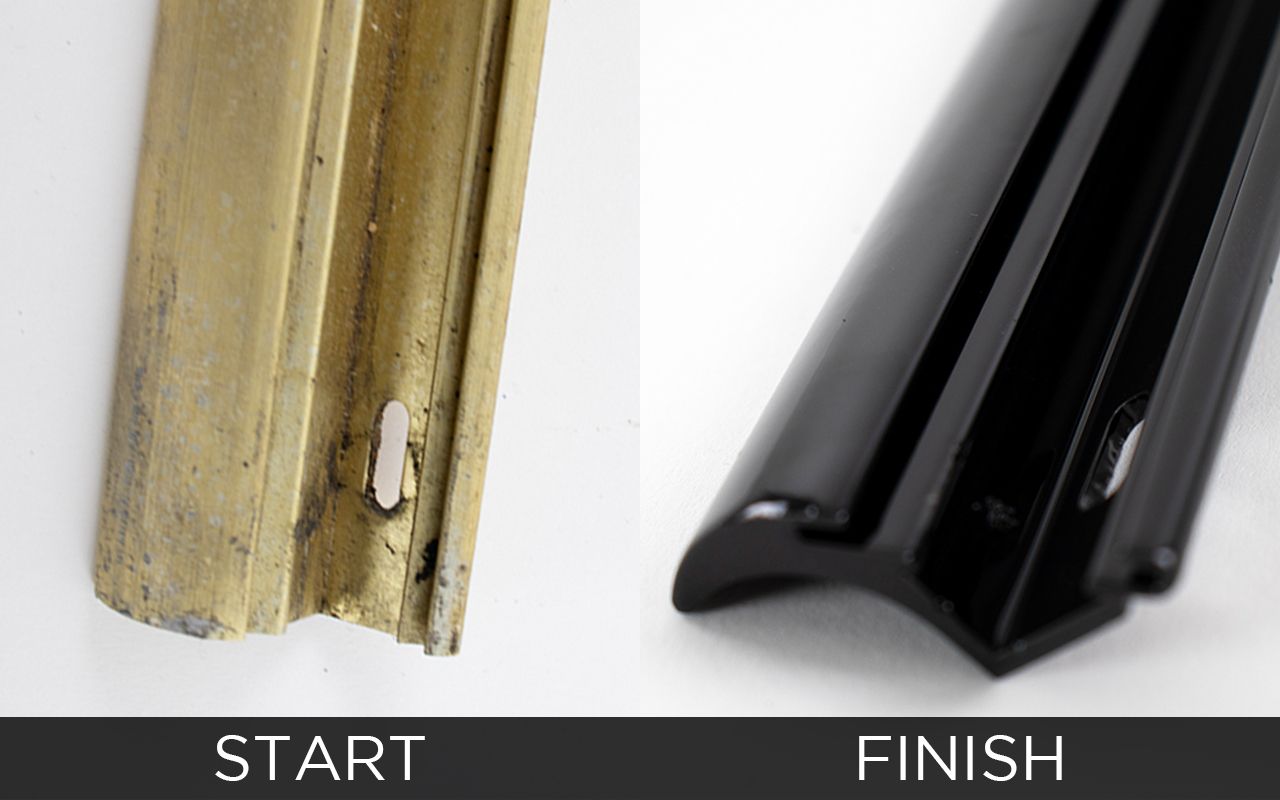 Project: Drawer Handles
These handles belong to a tool cabinet and after many years they look a little beat up. The high gloss black is a great color to catch the eye and show off the new coat.
Project: Drain Cover
This drain cover has seen a few wet days, and rust was an issue. With blasting and a quick coat of silver it looks brand new! Do you have any projects around your house that could use a face lift?